🎄MERRY CHRISTMAS🎄  
And here just in time is Randy Hansen's new green vinyl Christmas release on Pig Records! 
RUDOLPH THE RED NOSED WARPIG  
The music from Black Sabbath Warpigs and lyrics from Rudolph the red nose reindeer mashed together as only the mind of Randy Hansen could do!  
Comes with its own set of Randy Hansen color crayons so you can color it yourself, your own little coloring book! 
1000 limited copies 
Get your soon before they're gone. 
*AVAILABLE NOW*

RANDY HANSEN'S NEW CD
"FUNTOWN"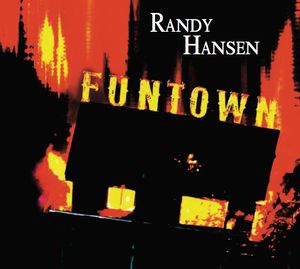 Order Your Copy Today!
Clickhere...
It's AS IF JIMI IS STILL AROUND TO THE DELIGHT OF MY EARS AND MY MIND BUT YET,
IT IS STILL VERY RANDY HANSEN"
~ WAYNE RINEHART EXECUTIVE EDITOR BLUES-E-NEWS MAGAZINE
RANDY HANSEN'S "NEW CD" on the Jazzhaus Records Label
**FUNTOWN**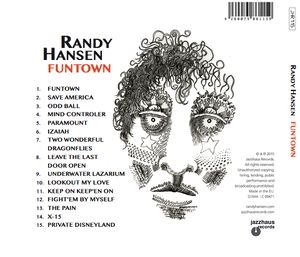 AVAILABLE NOW 
click here to get your copy
"ELECTRIC LADYLAND LIVE" 
Recorded Live @ Markt Halle in Hamburg, Germany November 7, 2012 1. Electric Ladyland
2. Crosstown Traffic
3. Voo Doo Chile
4. Little Miss Strange
5. Gypsy Eyes
6. Rainy Day's
7. 1983
8. House Burning Down
9. Voo Doo Chile/Slight Return
10. Foxy Lady
RANDY HANSEN Miniature Guitar Collector Series
Randy Hansen's 1980 Capitol Album Re- Release
RANDY HANSEN 1980 CAPITOL RE-RELEASE  June 9, 2013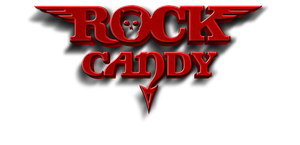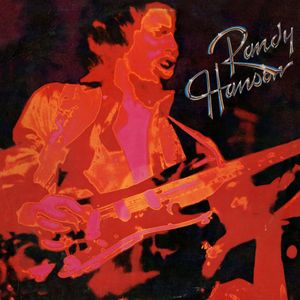 RANDY HANSEN 'S/T' CANDY187



IT'S TRUE to say that Randy Hansen is one of the greatest rock guitarists of our time. Sure, his name and work, like that of Robin Trower and Frank Marino, has inevitably been associated with fellow Seattle native Jimi Hendrix, but Hansen is not a mere clone having recorded one of the most innovative hard rock albums of the early 80s, a record that pretty much set standards for electric guitar playing. Hansen first came to prominence in the 70s staging a sophisticated and hugely successful Jimi Hendrix tribute show going under the handle of Randy Hansen's Machine Gun which attracted the attention of music producer David Rubinson and film director Francis Ford Coppola who asked Randy to provide musical interludes for the movie 'Apocalypse Now'. Catching the ear of Capitol Records, Hansen was signed and given free rein on his debut album, a record that deliberately steered clear of obvious Hendrix comparisons but showcased a solid grasp of intelligent song writing an avalanche of guitar pyrotechnics. Originally issued in 1980, the album is packed with the sort of hard rock bravado that you might expect from a three piece power trio but thankfully steers clear of clichés. His style is fluid and fast with melody and muscle to the fore yet encouraging cool free-form jamming in tracks such as 'Champagne And Cocaine', 'Time Won't Stop' and Millionaire'. If you like explosive guitar playing you'll love this album. 24-bit remastering, 3,500 word essay about the making of the album, new interview with Randy, enhanced artwork and photos spread out over a 12 page full colour booklet. TRACK LISTING: 1. CHAMPAGNE AND COCAINE 2. WATCH WHAT YOU SAY 3. TIME WON'T STOP 4. I WANT TO TAKE YOU HIGHER 5. MILLIONAIRE 6. DANCIN' WITH ME 7. DON'T PRETEND


 
We will have them for sale here in the store soon, till then get yours today by clicking the link below!